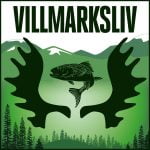 Driver restaurant for rovdyra
Viltstell som virker!
Viltforvalter i Østfold, Åsmund Fjellbakk snakker om hvordan de driver gratis restaurant for rovdyr to måneder i året, og får dobbelt så mye skogsfugl.
Hør også: To døgn i stormen – Slik berget Kjell-Harald livet – så vidt
Lev livet villere!
Bli gjerne med i vår nye Facebook-gruppe for Podkasten Villmarksliv.
Støtte Podkasten Villmarksliv ved å abonner på Villmarksliv, Jakt eller Alt om fiske.
Vil du ha et gratis nyhetsbrev fra bladene Villmarksliv, Jakt og Alt om Fiske? Meld deg på her!
Du kan lytte til Podkasten Villmarksliv på:
---
Hosted on Acast. See acast.com/privacy for more information.
(Visited 2 times, 1 visits today)